Capture: Photos integration service
captures local metadata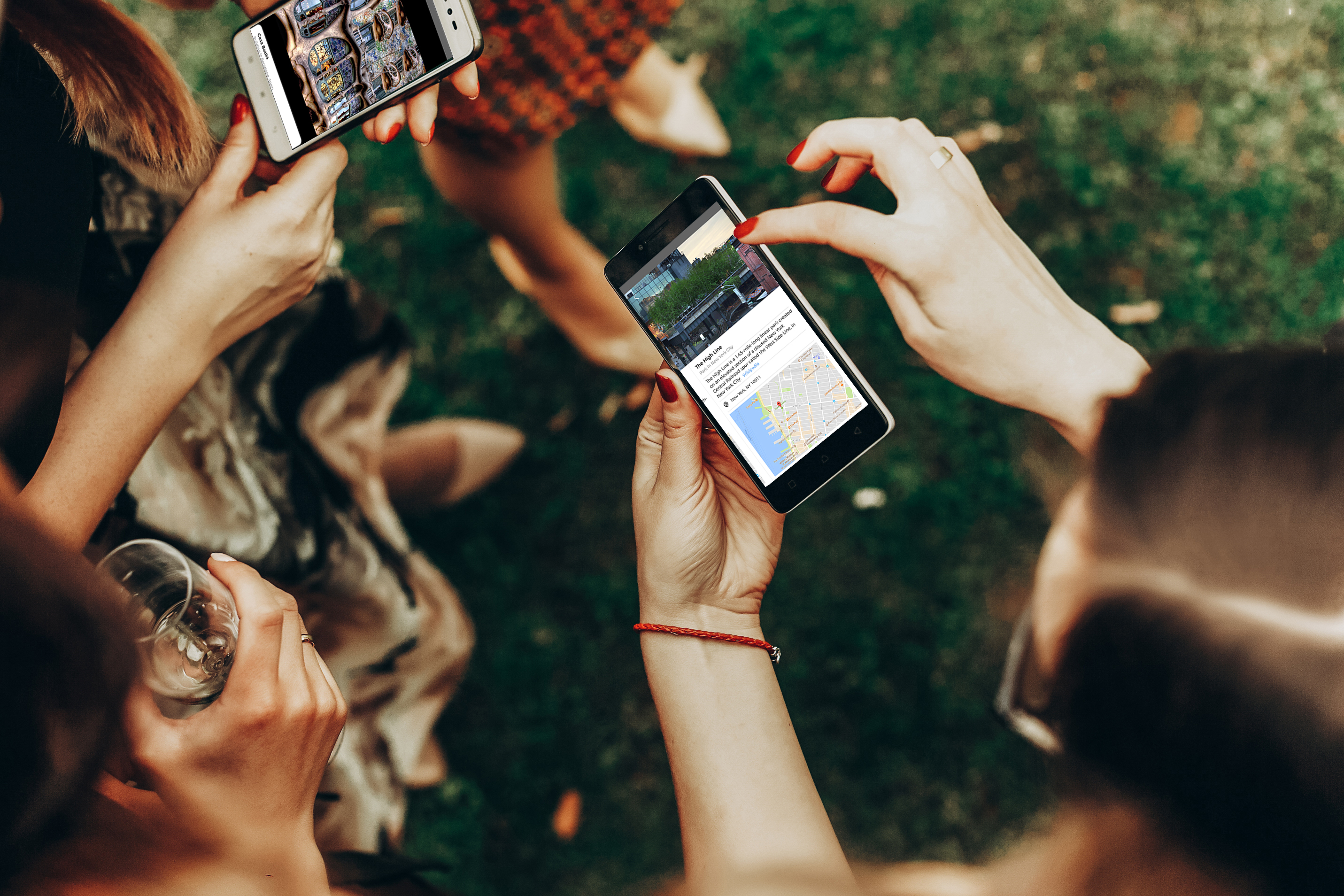 Summary
Capture is a photos integration service that helps users automatically captures the metadata such as rich information around the location while taking pictures. In this way, photo itself becomes a pocket wiki page (information such as basic introduction of the landmarks) for user better documenting and immersing into the moments and the memories.
TIME: May 2017

ROLE
Self initiated proof of concept project from research, design to prototype.
Background and Opportunity
Traveling and exploring new places always motivate me, but I have noticed that I tend to forget that what are some places called or their details over the conversation. Normally I would try to find that particular photos on my phone and show my friends or do image search to find further information. The similar situation not only happens to me but other people many times. I started to think about the possibility that the taken photos themselves could be all-time wiki pages.
---
Research
Looking back to photo metadata path, photo metadata is about camera make, model, photo data, and general location from user's photos. I would like to explore what is the possibility of metadata to be valuable and relevant to the majority of people. I have also categorized the behaviors of taking pictures to two buckets: Documentation and Meaning.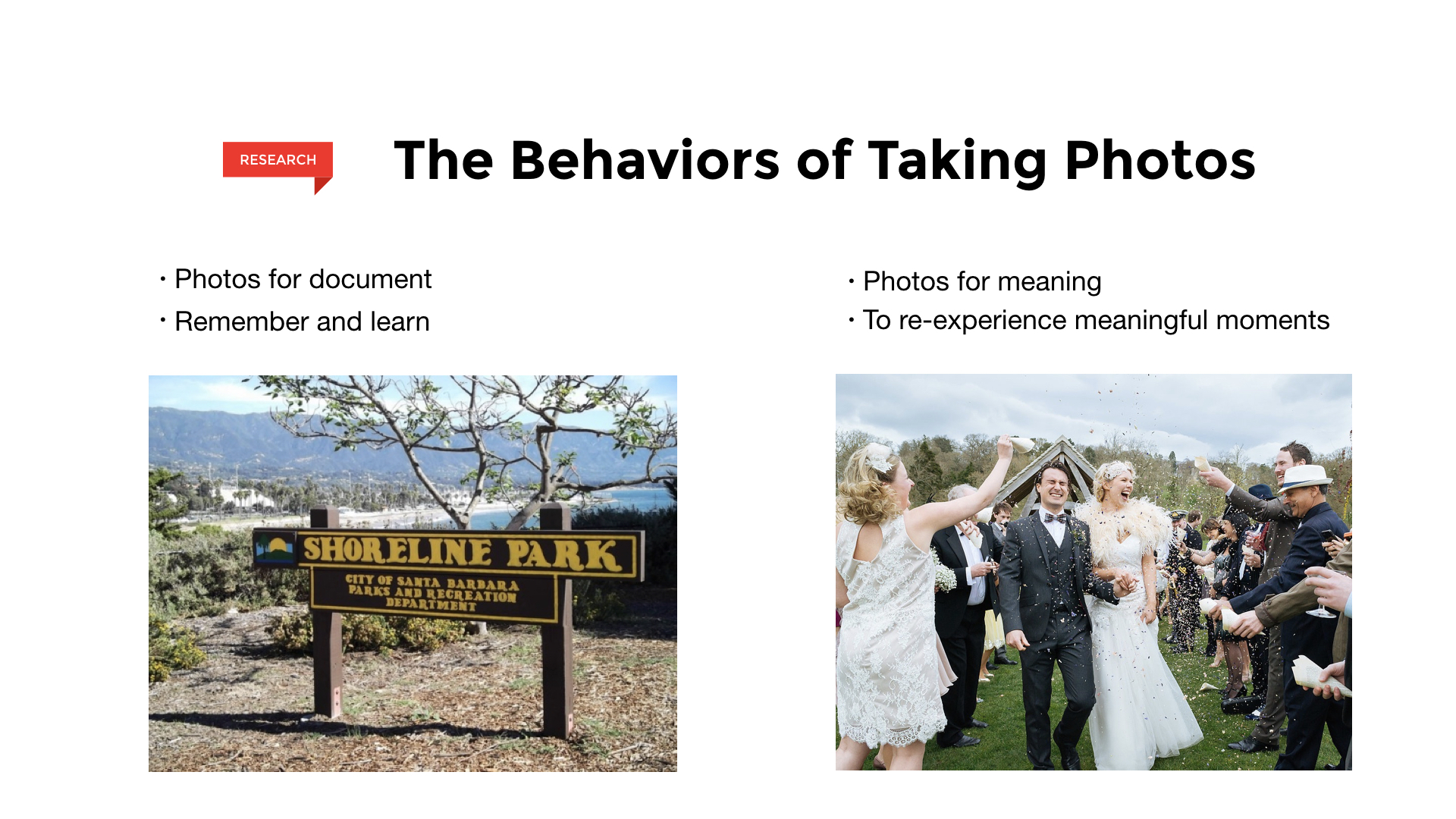 ---
Concept and Implementation
Two main problems the service aims to tackle are:
Capture and document photo based on location information for better memorizing
Searching and finding old photos based on integrating location based metadata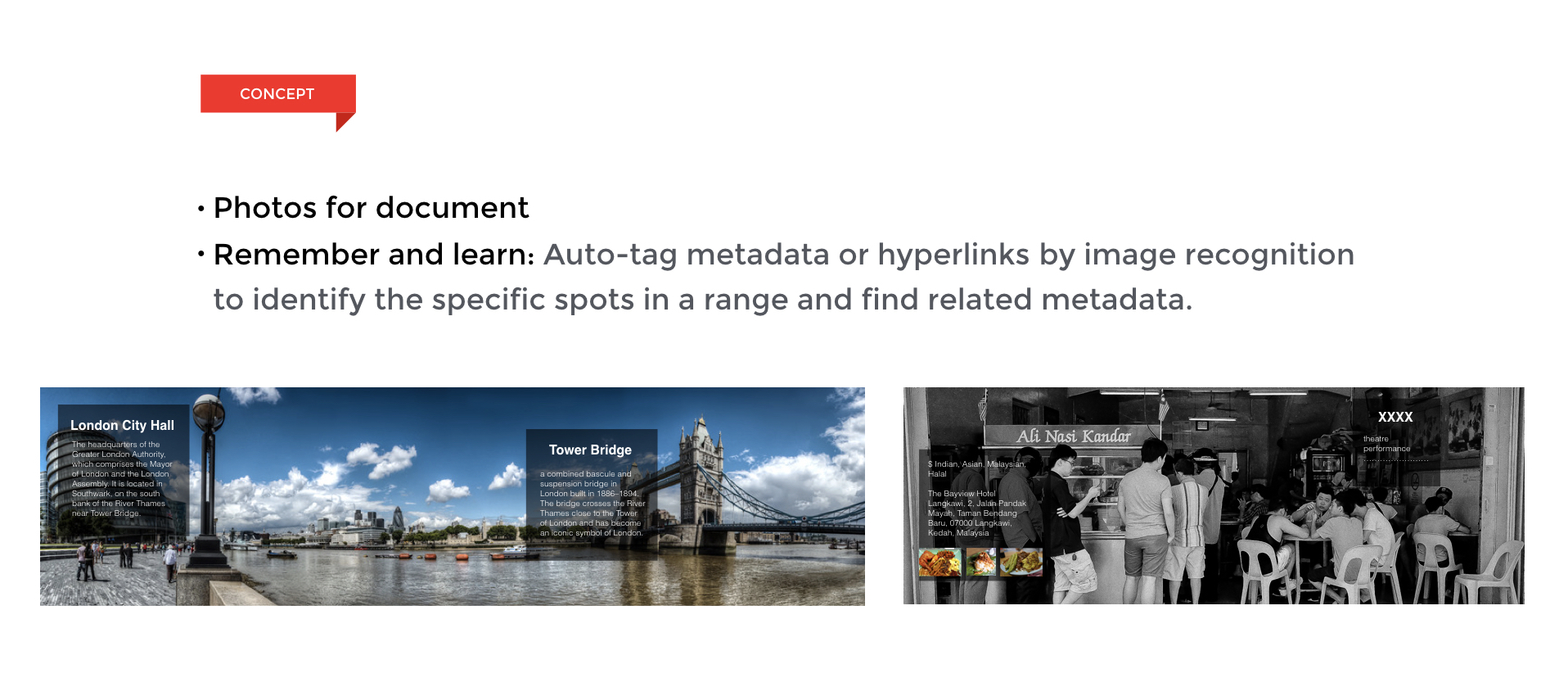 Browse Location-based Metadata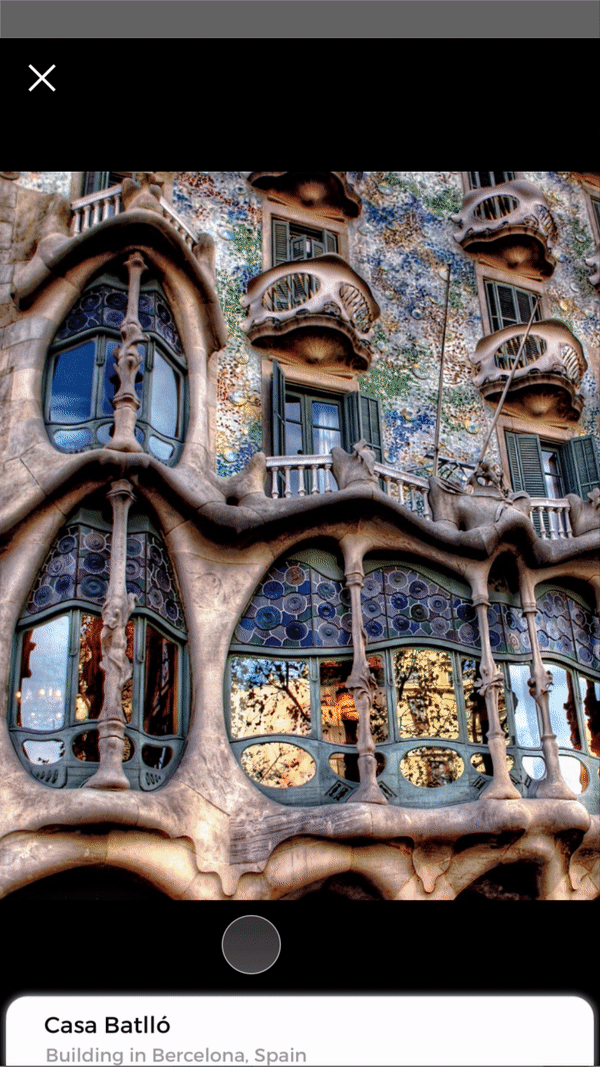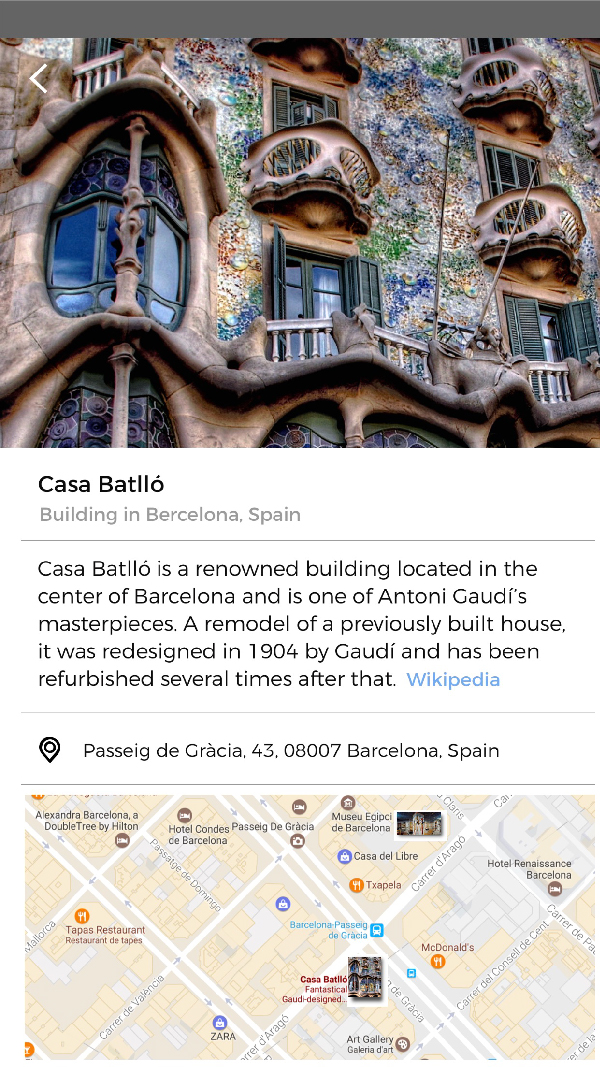 Browse Multiple Location-based Metadata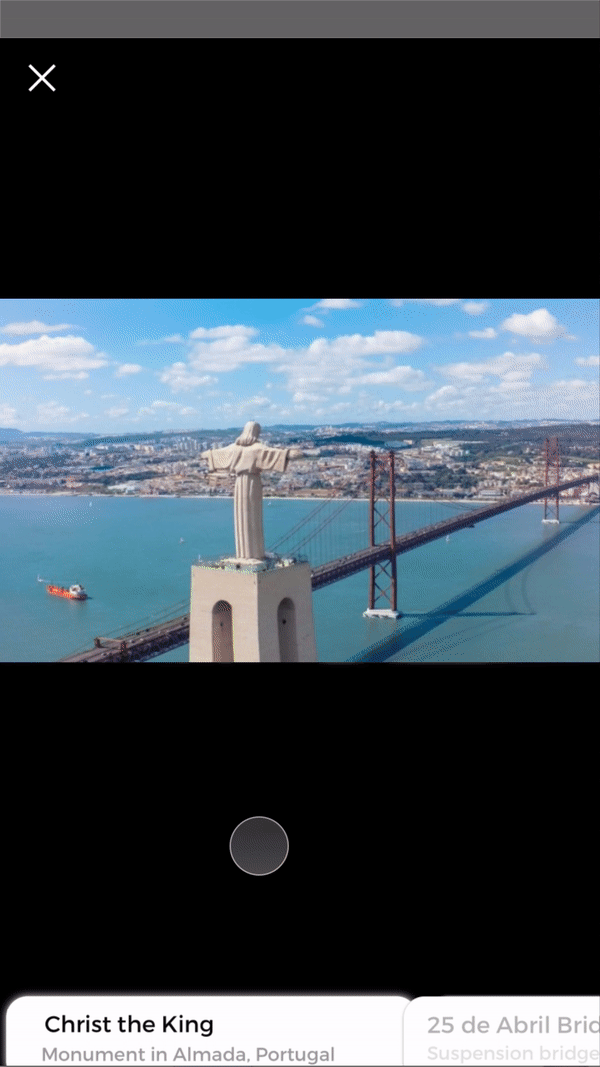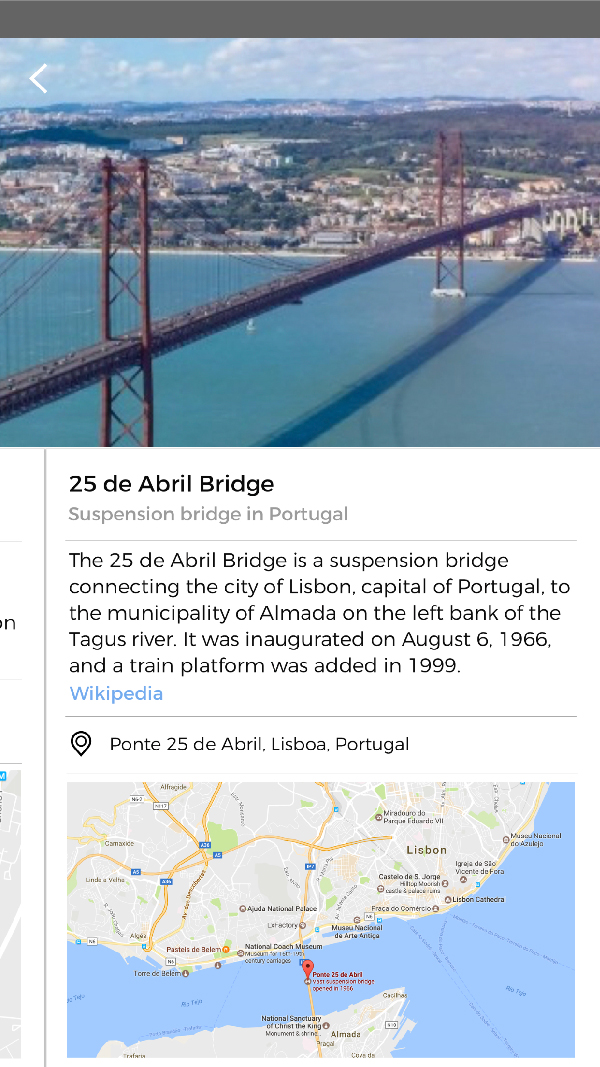 Metadata Sharing Through Messaging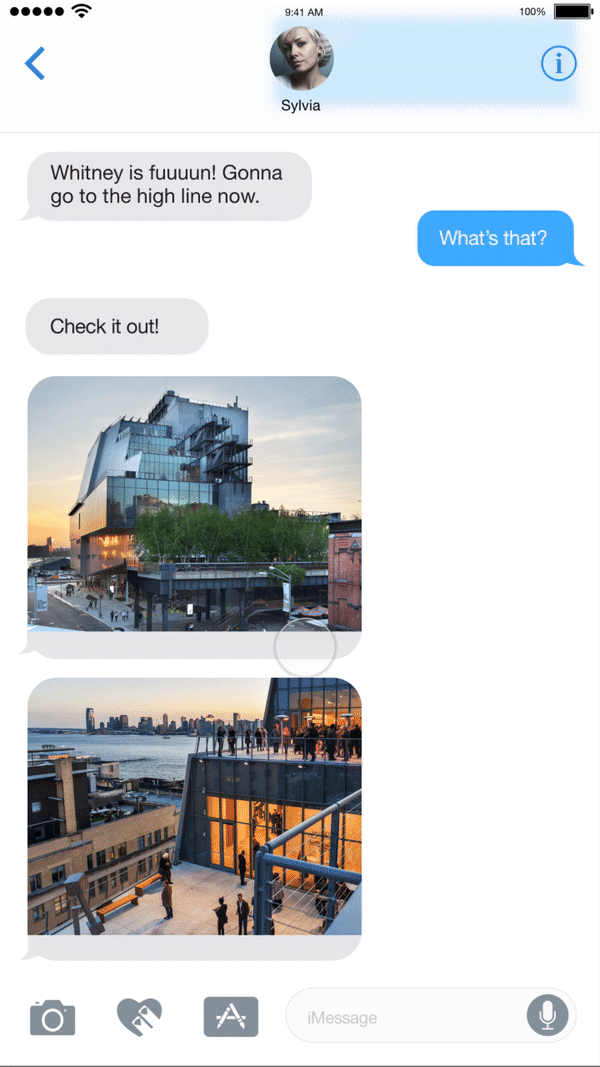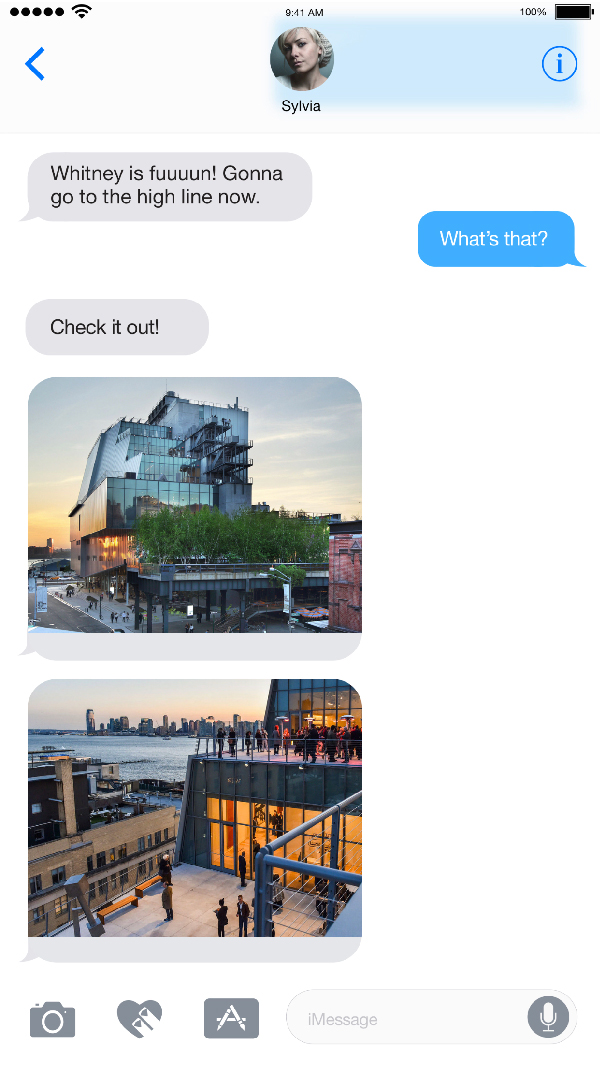 Next Step
Capturing the location-based metadata per photo not only provides the productivity for people to memorize each photo's rich location information but also enriches the social sharing ability. In it's current form, "capture the metadata" is an early stage mobile application on conceptual level. The goal is mobile first and extending to web as next step.
---
---