FamilyCircle.ai
A multi device platform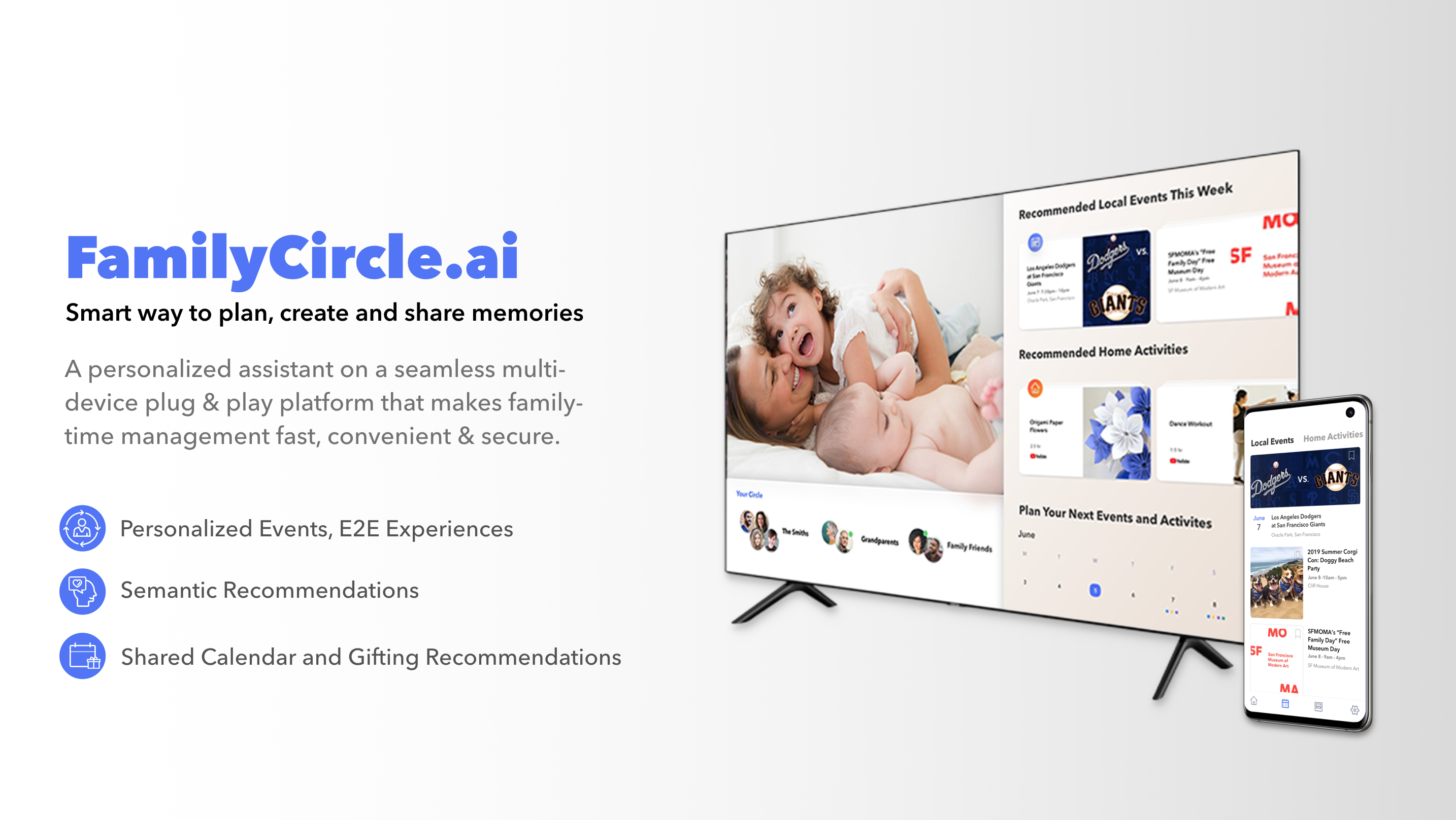 Lead UX/UI Designer
Design the end-to-end experience by creating user insights and ideation, experience flows and visual design.
Cross-functional Team
Collaborated with Product Manager, Business Development Manager and 3 software engineers.
June 2019 to July 2019
A proof of concept project from SamsungOpen, an incubative, collective and ideation contest for future product and services of Samsung.
Award: 1st place
Summary
FamilyCircle.ai is a service that enables busy families to create, plan and share memorable experiences through an integrated AI powered platform. Our solution encompasses an AI based shared family calendar and discovery of local activities/events with common family interests and means to create end-to-end memorable experiences with capability of sharing these moments with family and loved ones in a secure and seamless way.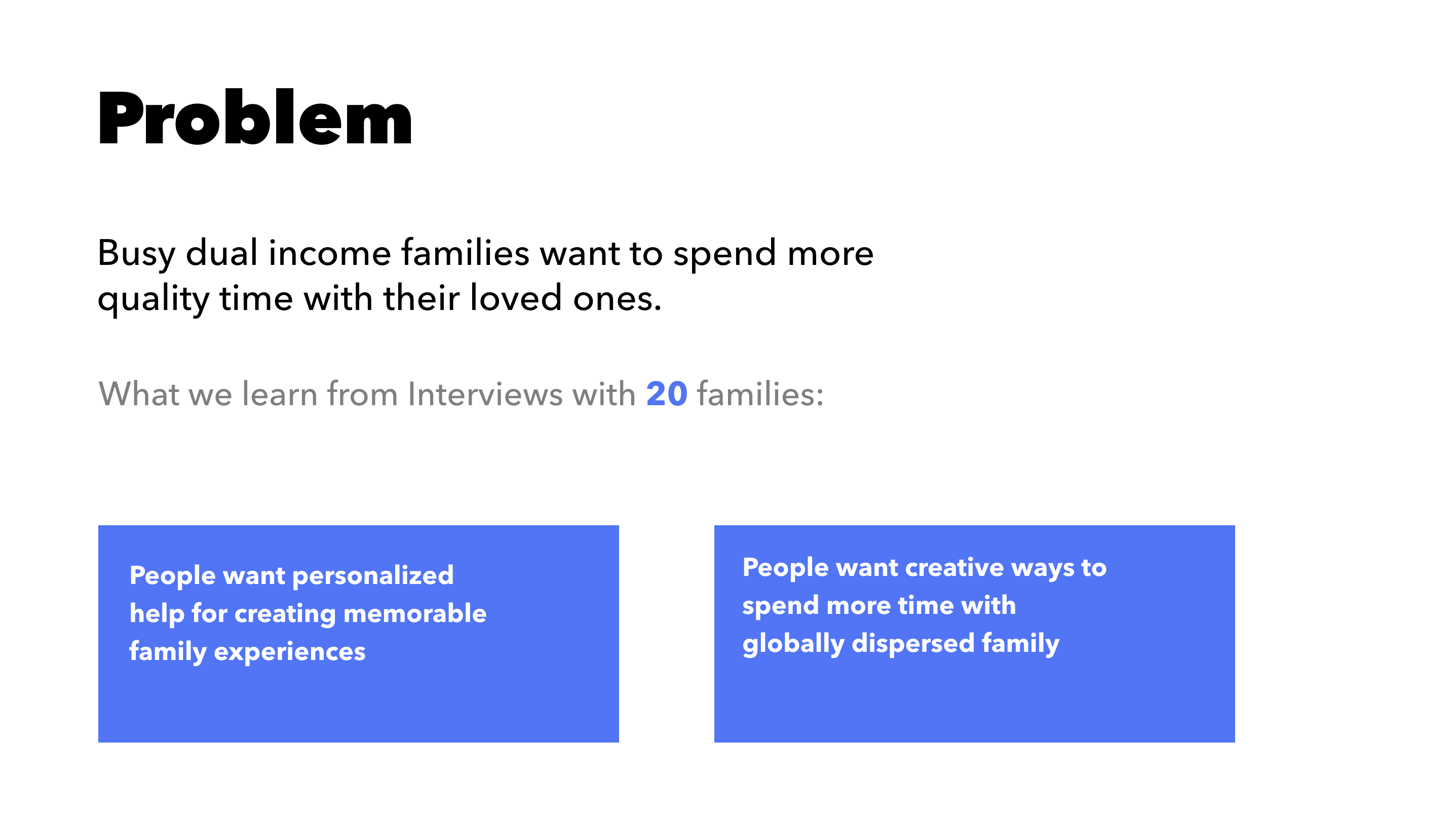 Through our user interviews we discovered two key pain points – "Despite the capital and intent, dual income families don't have the time and willingness to spend a lot of time to research and plan activities or events with family and loved ones" and Second – "There is a need for an intelligent and personalized solution that can simplify the process of planning activities with loved ones near and far, keeping the focus on the actual time spent". In an attempt to address these two key consumer pain points, we've developed FamilyCircle.ai.
---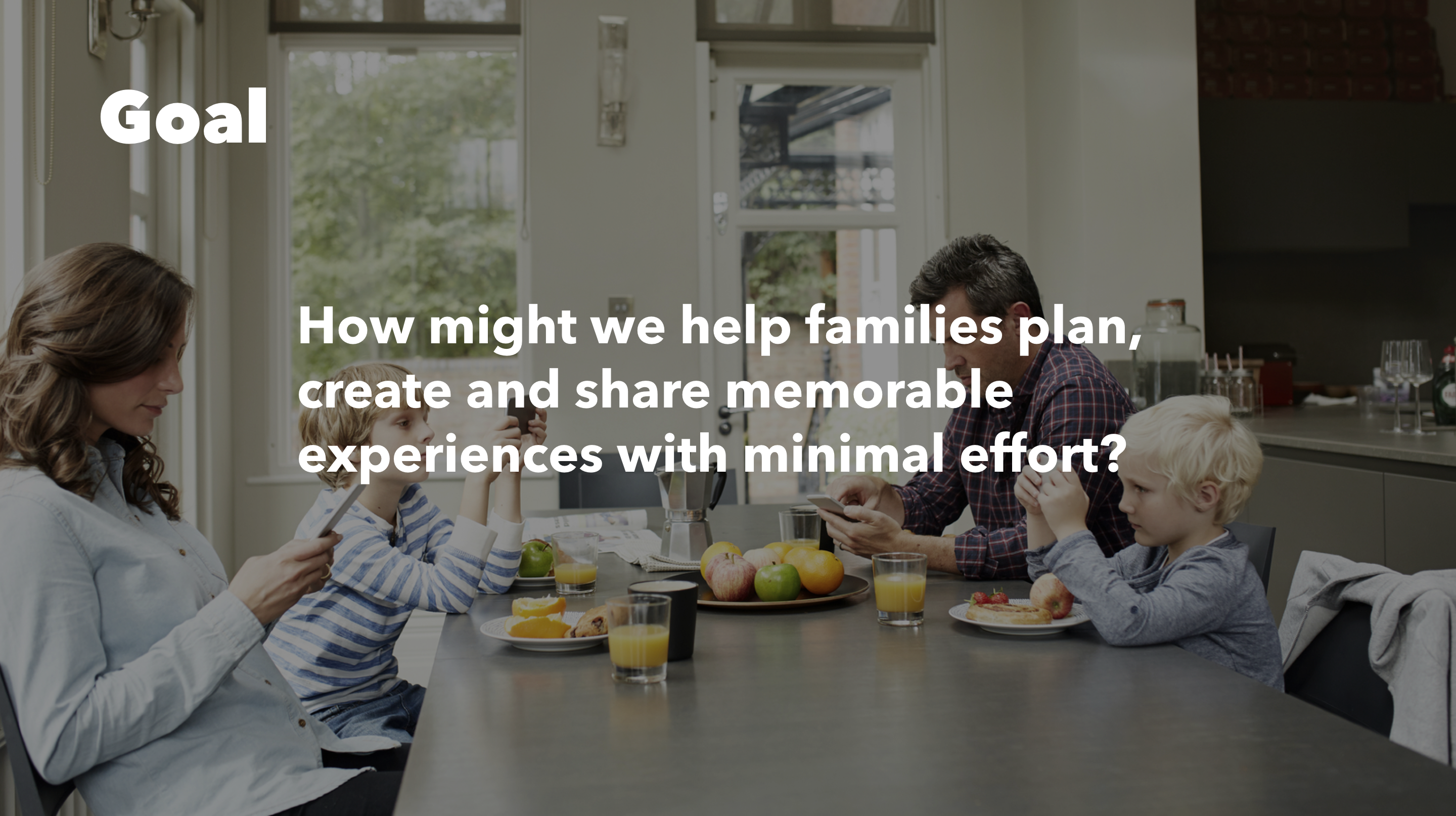 ---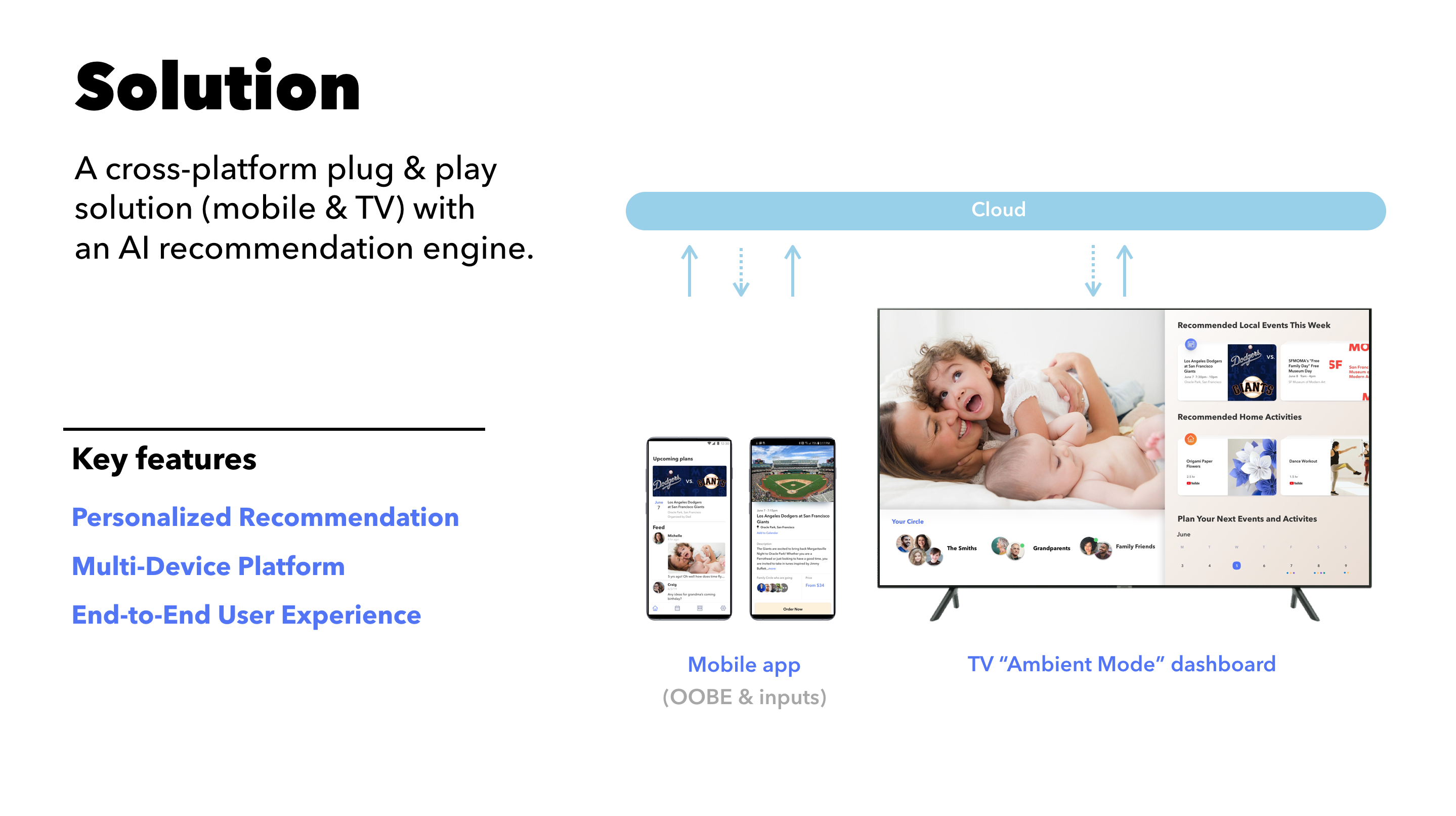 ---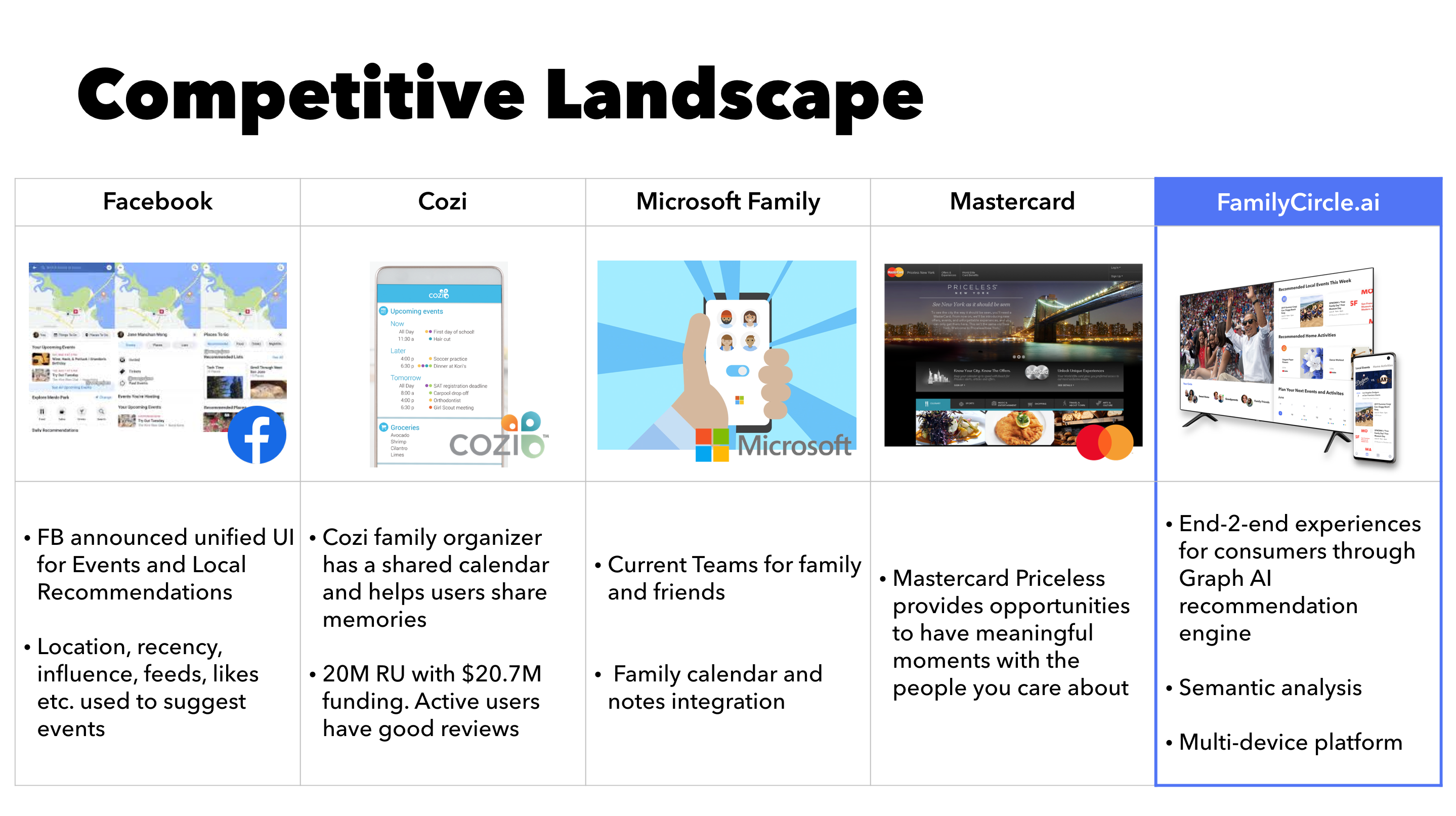 Experience Overview and Use Cases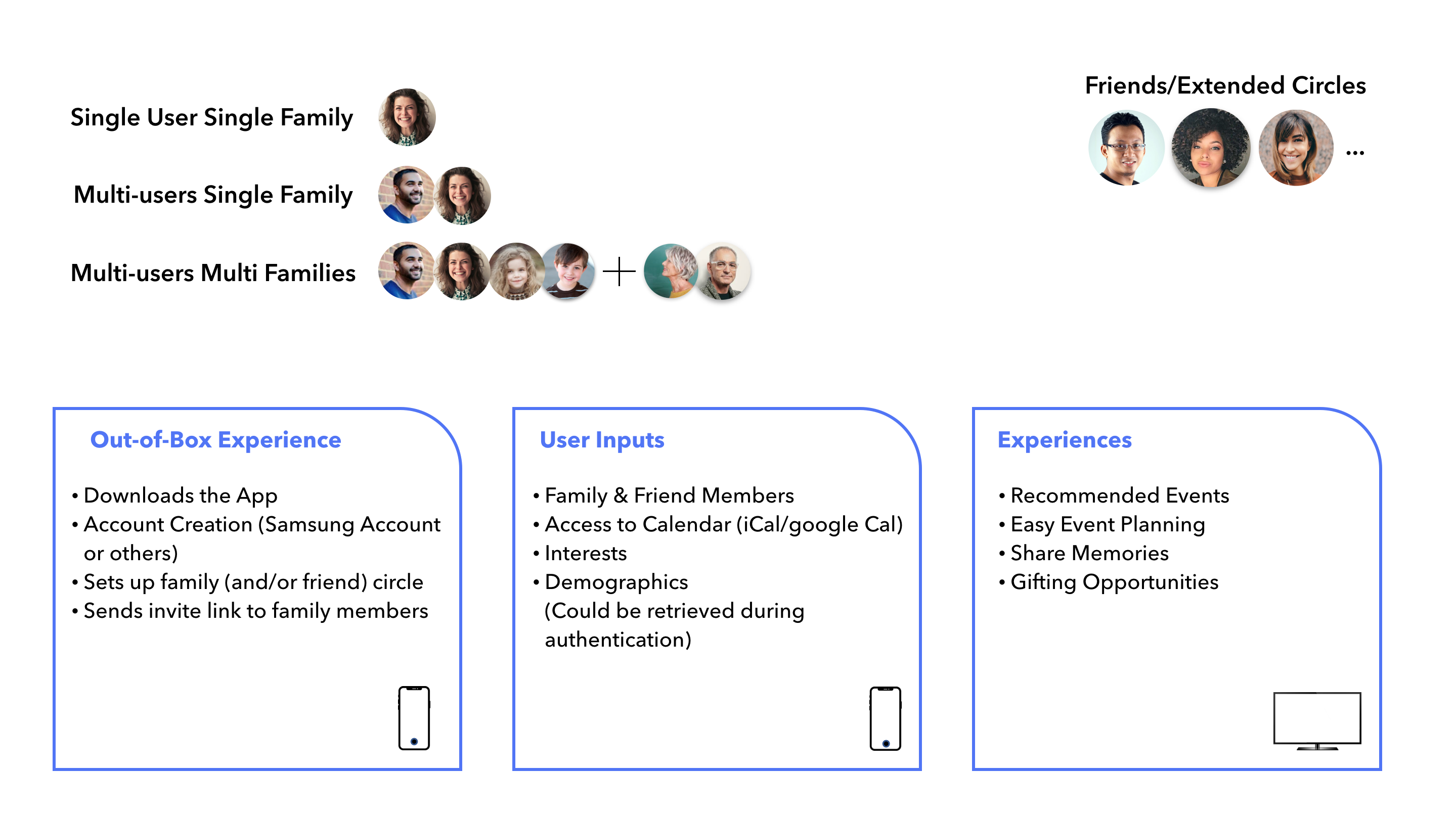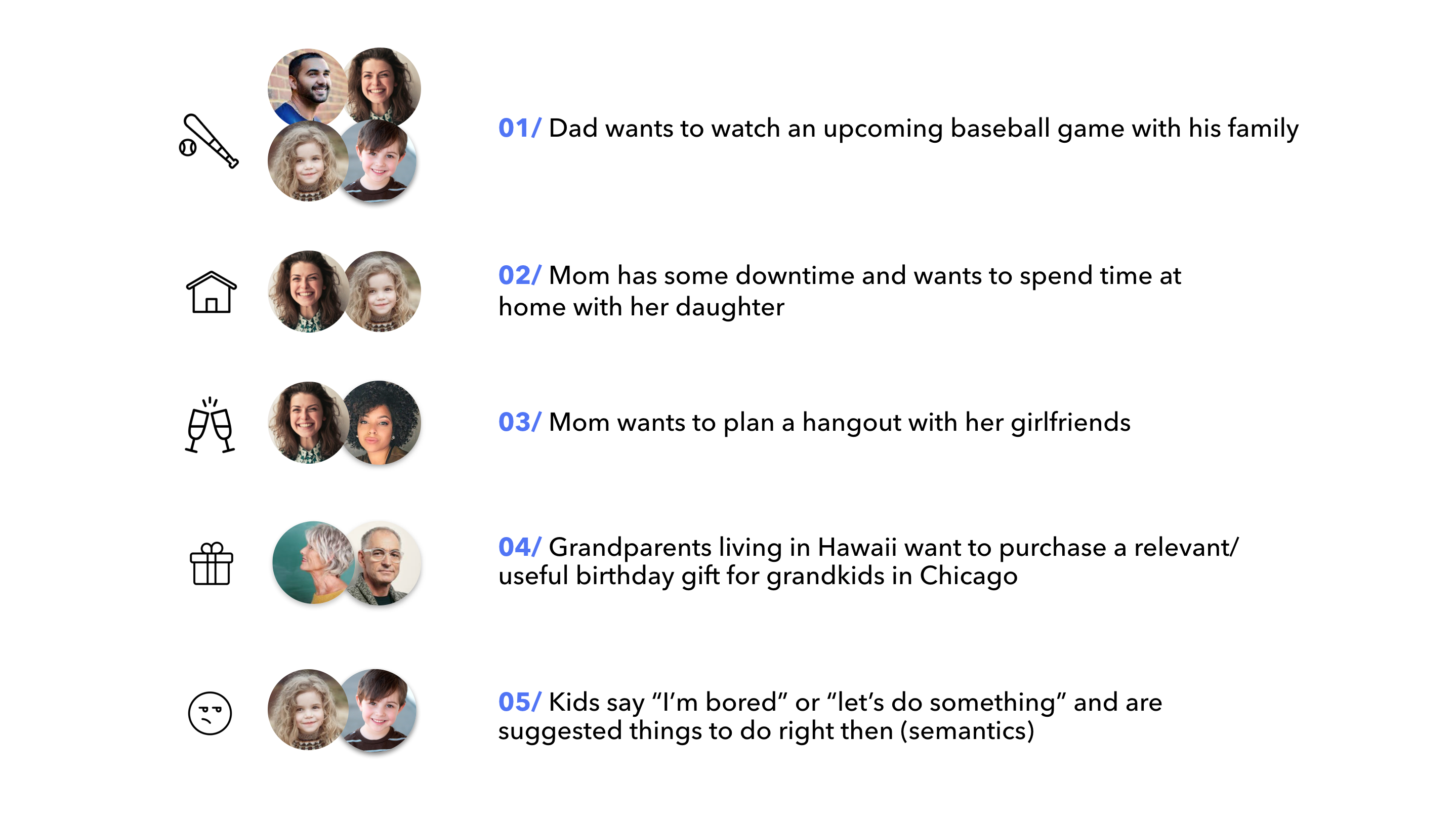 ---
Final Design
Core Family: Book Events and Share Memories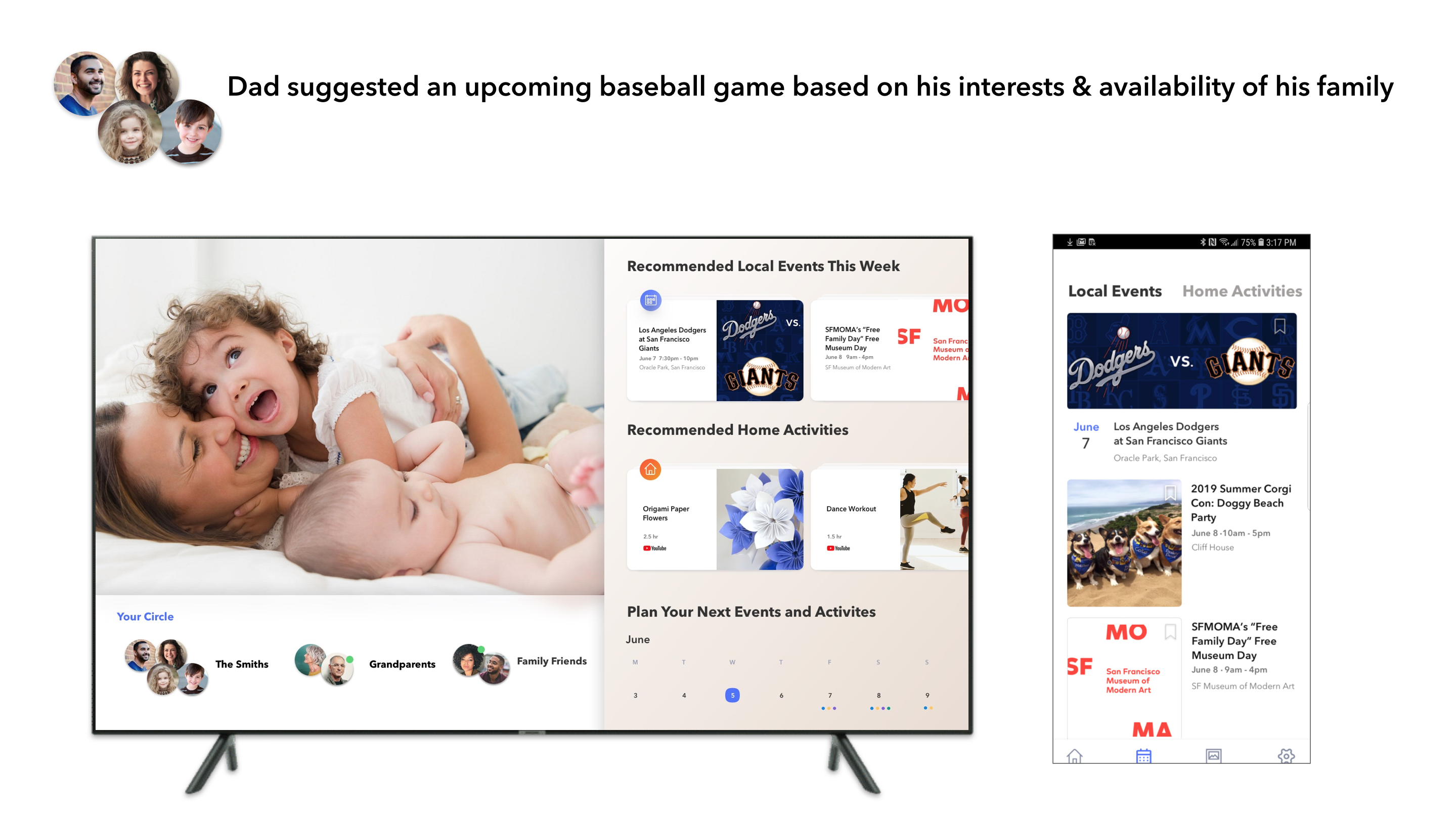 ---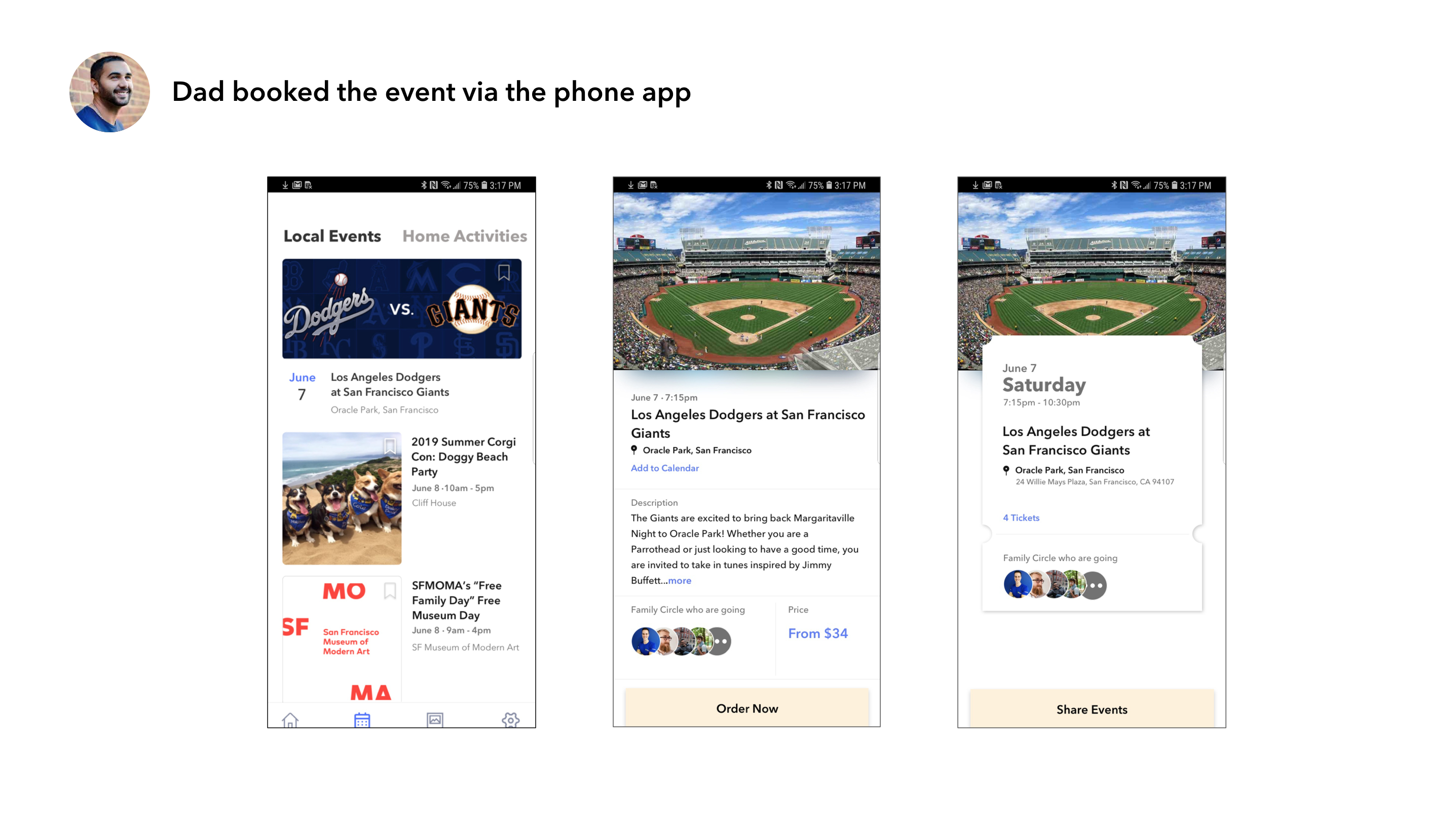 ---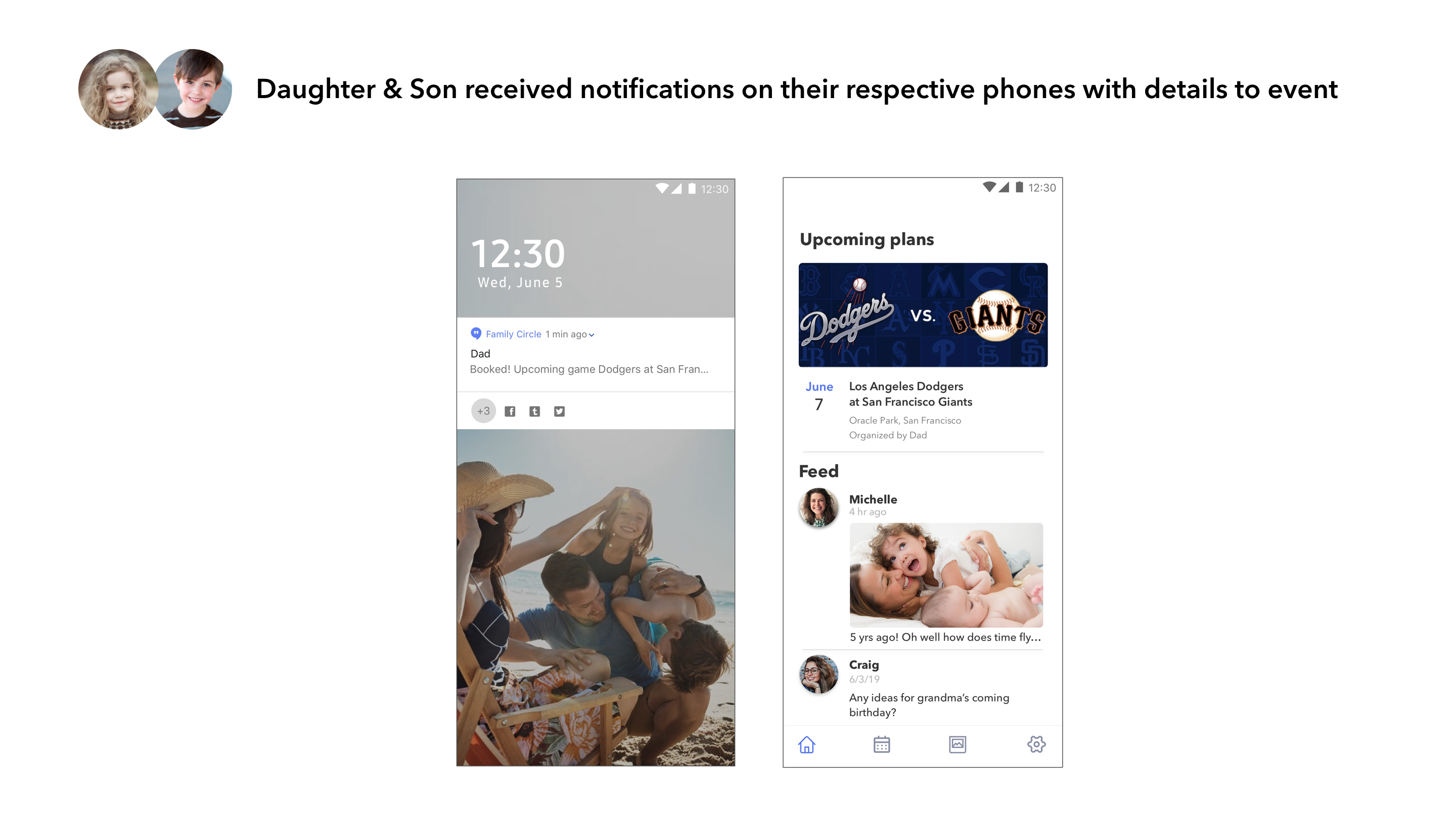 ---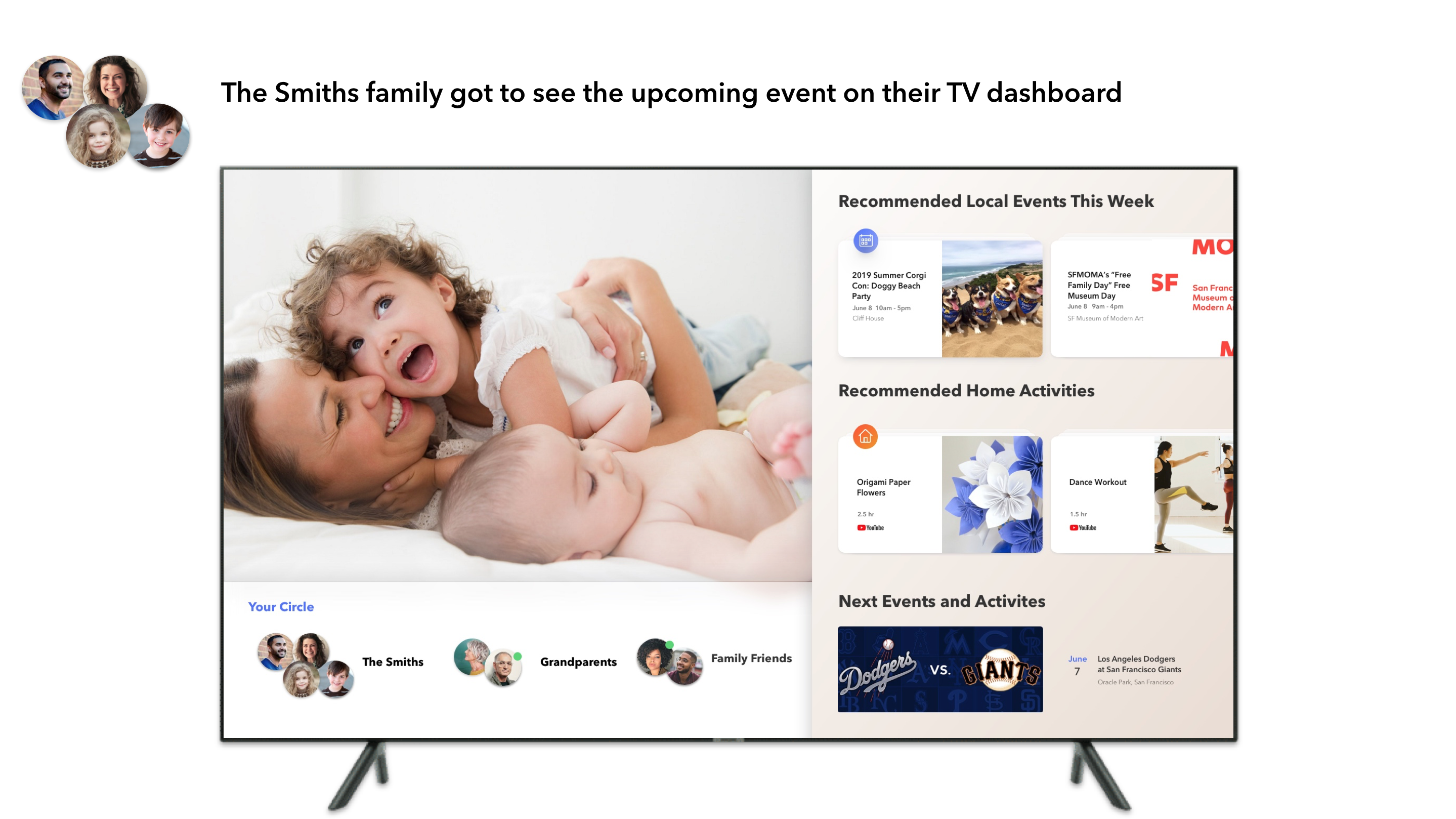 ---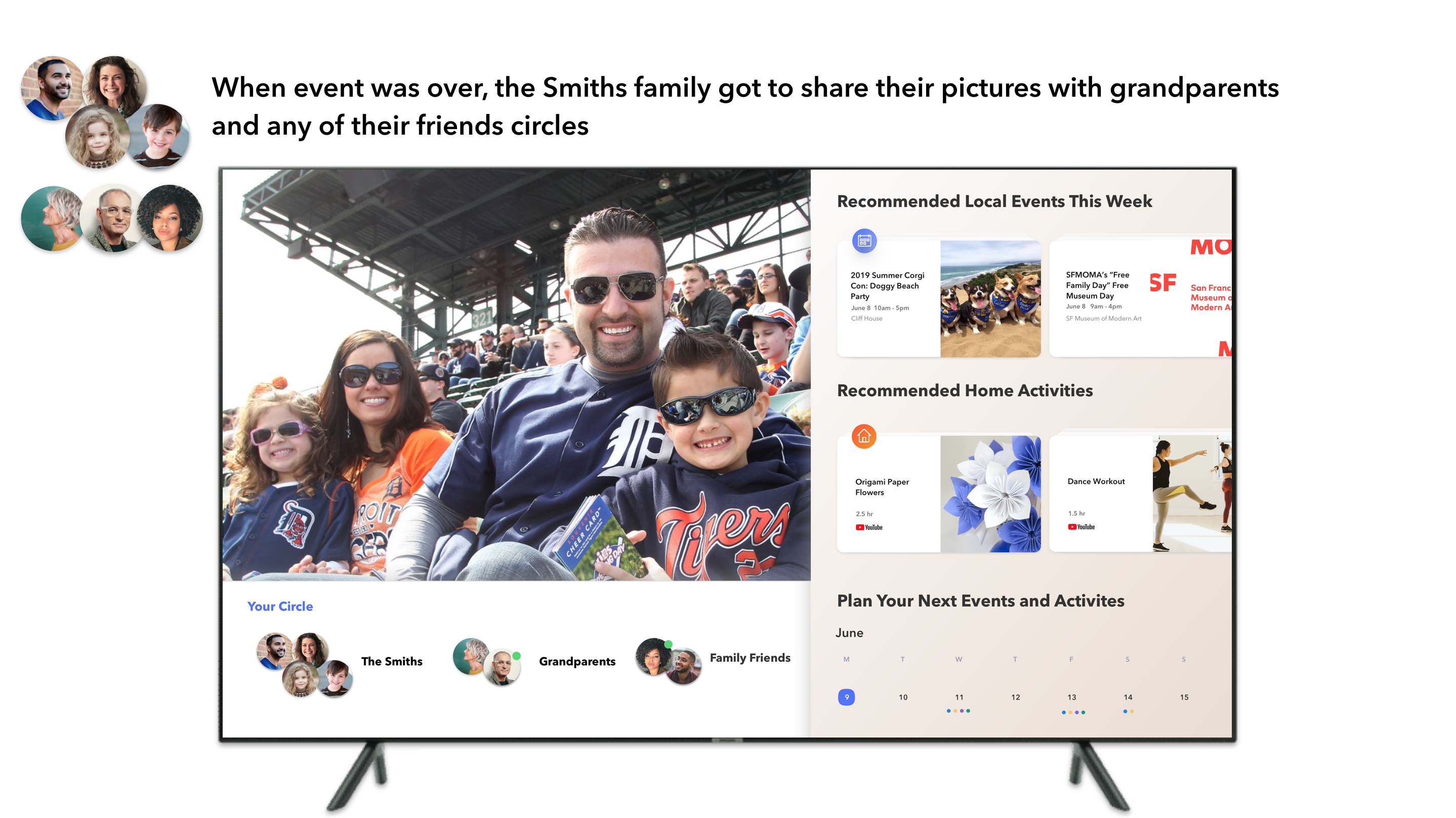 ---
Extended Family Circle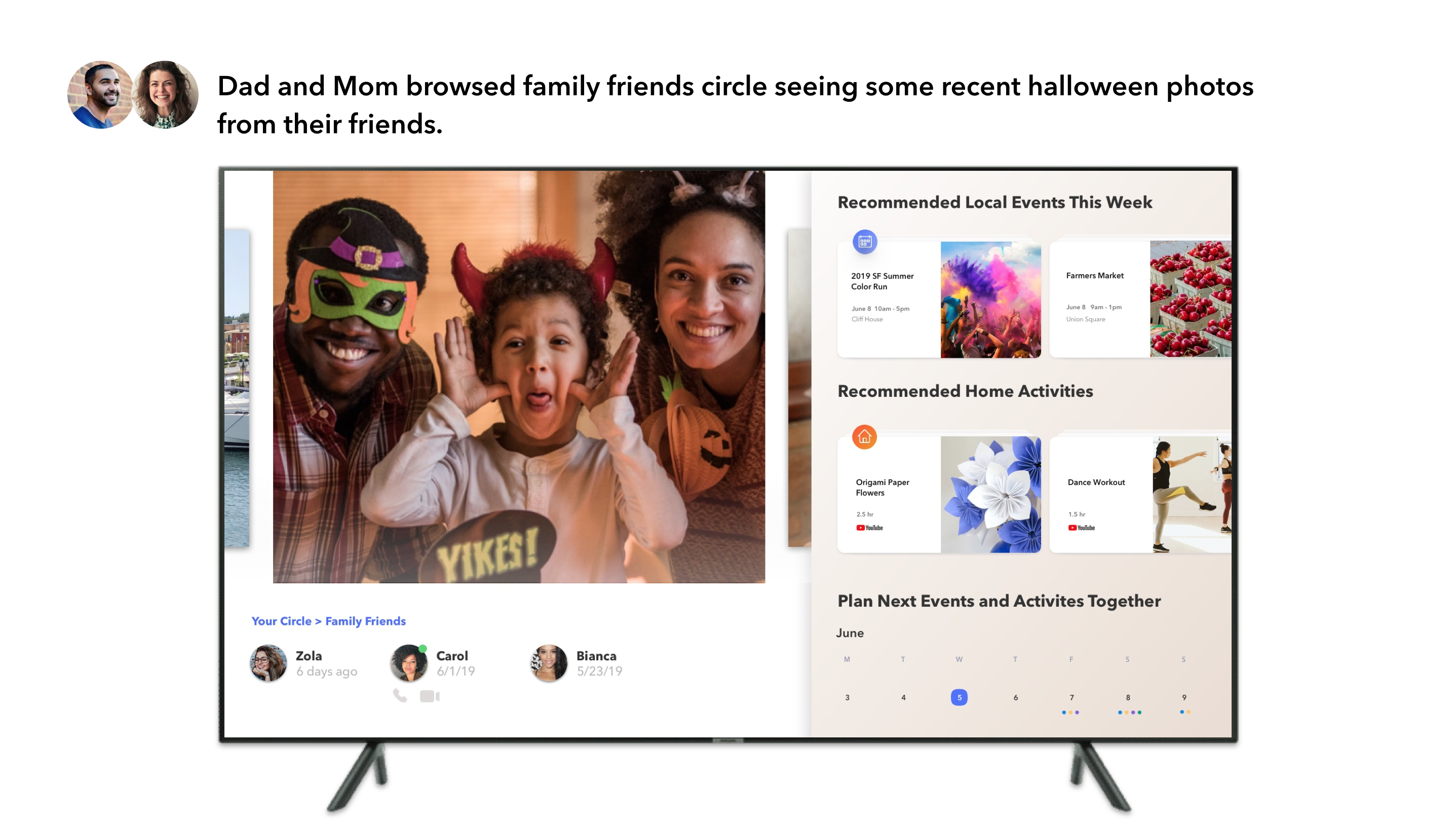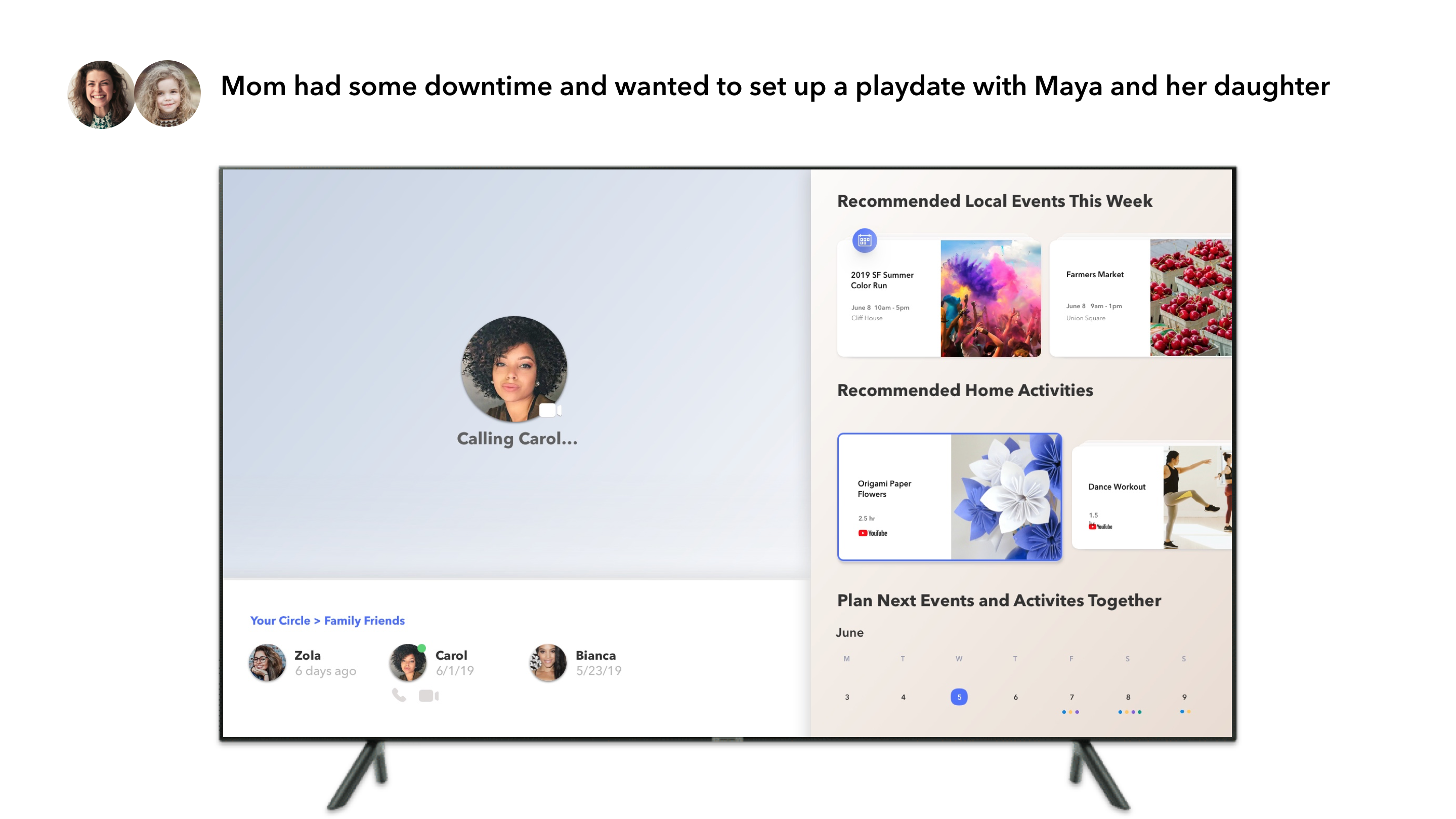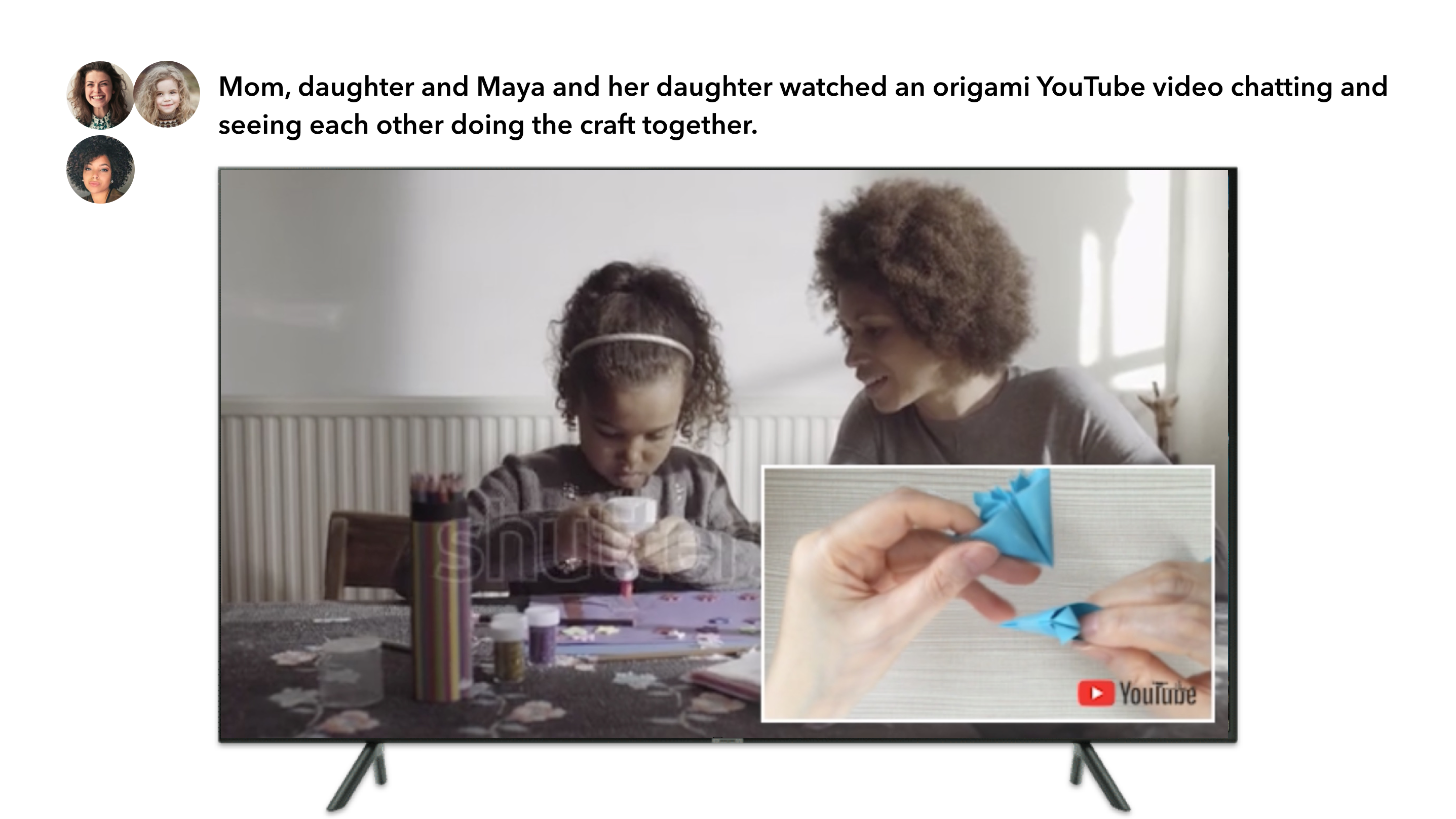 ---
Gifting Opportunities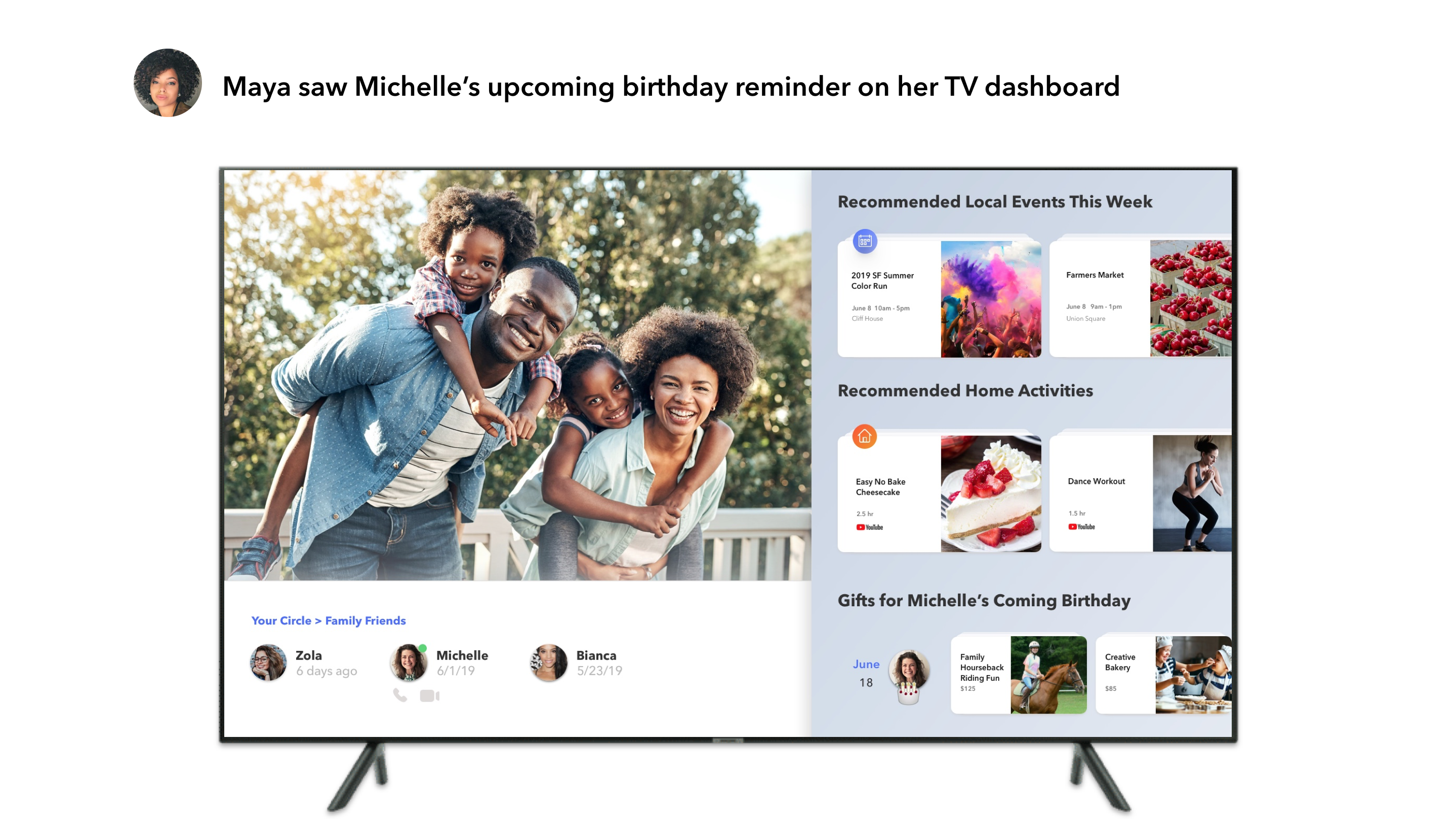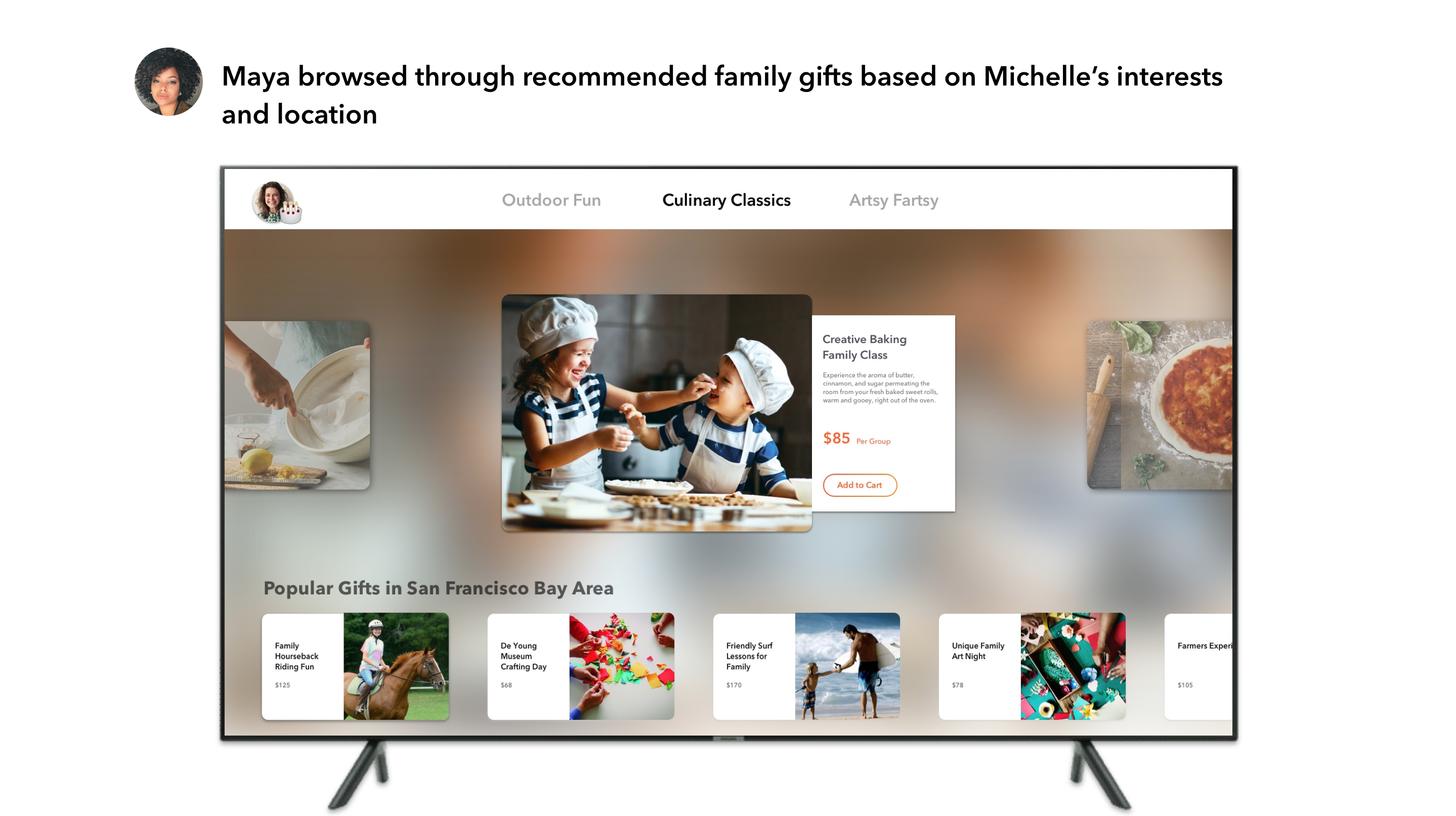 ---
---